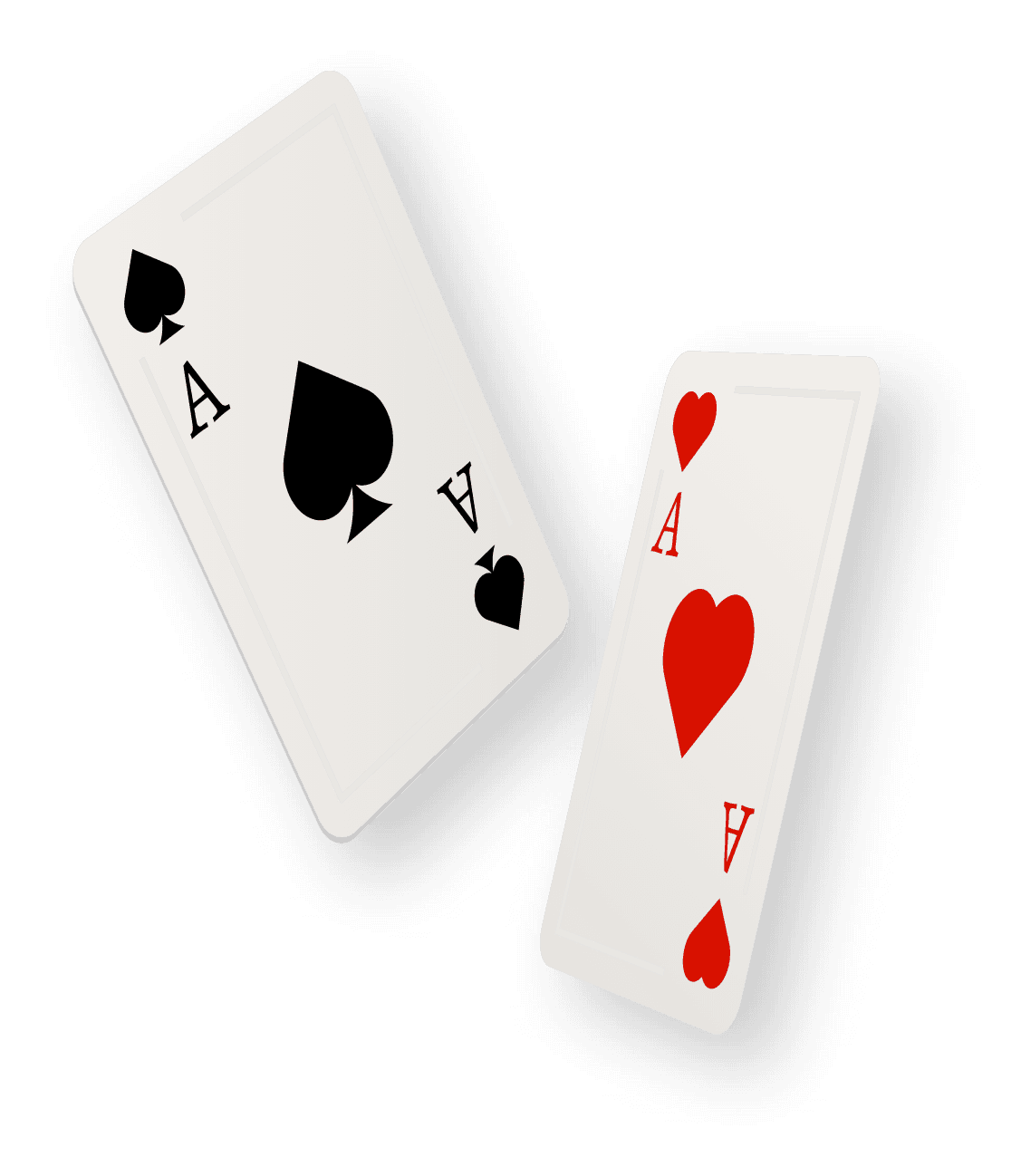 General Terms and Conditions of sale and use (GTC) for jackpots.ch
1. General
2. Registration of the player account
3. Provisional opening of a player account
4. Game credits, deposits and payouts
5. Inactive player account
6. Closing your customer account
7. Responsible gambling
8. Exit from the game and exclusion from the games
9. Bonus rules
10. General gaming rules
11. Data protection
12. Guarantee
13. Liability
14. Intellectual property
15. Version / Amendmends
16. Transfer
17. Final provisions
1. General
Grand Casino Baden AG operates the jackpots.ch online-casino via www.jackpots.ch and apps under the name jackpots.ch (hereafter referred to collectively and individually as "website"). All rights in connection with jackpots.ch apply exclusively to
Grand Casino Baden AG
Haselstrasse 2
5400 Baden
Switzerland
(hereafter referred to as "jackpots.ch").


Grand Casino Baden AG is supervised by the Swiss Federal Gaming Board (SFGB, www.esbk.admin.ch) and has the Swiss licence no. 516-003.
These General Terms and Conditions of Sale and Use (GTC) apply to all online gaming games and online services offered on the jackpots.ch website (the "Gaming Platform") for the Swiss market ("Games" or "Gaming Offer").
By opening a Player Account, using our Game Offer and with each login to the Player Account, these GTC shall be deemed accepted: These GTC or their acceptance are a prerequisite for the use of the Website. The GTC shall come into force immediately after the initialization of the registration on the Website. After registering a player account with jackpots.ch, you agree to have understood and fully accept our TOS. By using our website or any of our games, you fully acknowledge and agree to accept our TOS throughout your use of our website.
These GTC do not cover any issues arising from the use of the websites and games with third party hardware (e.g. PC, cell phones, tablets) or software (e.g. operating system, web browser, access software), the use of third party app stores (e.g. Google Play, iTunes, Windows Store, Apple Store) or the user's internet connection to the services, as these services are not provided by jackpots.ch.
In order to open a player account with jackpots.ch, you must I) be of legal age, II) have a domicile or habitual residence in Switzerland (c/o addresses are accepted if a residence confirmation is available), III) not be subject to any exclusion from the games (Art. 80 BGS) and IV) not be subject to any gambling ban (Art. 52 BGS). jackpots.ch reserves the right to determine further criteria for opening a player account.
If you have registered with jackpots.ch although you are not of age, do not have a domicile or habitual residence in Switzerland, are subject to an exclusion from the games or are subject to a gambling ban, losses will not be reimbursed and winnings will not be paid out, taking into account Art. 52 paragraph 4 of the Gambling Ordinance.
You may only have one (1) player account on our website. If you attempt to open more than one player account, we may block all accounts and cancel any due bonuses. It is forbidden to sell, transfer, or make player accounts usable to other people, or to acquire or use accounts belonging to other people.
You may only use our website and your customer account to take part in gambling for recreation and leisure purposes and not for commercial, professional, or other reasons.
By using the website, you confirm that you do not act with fraudulent intent, collude with other players, carry out other illegal activities including those with third parties, and that you do not manipulate our games with methods supported by hardware or software.
You are obliged, in connection with the website and other offers from jackpots.ch, to not circulate any content (such as images, videos, links, words) with advertising, political, religious, insulting, harassing, threatening, violent, sexist, pornographic or other morally dubious, indecent, or offensive content, particularly racist or far-right or far-left content, persons, or illustrations.
jackpots.ch reserves the right to store all personal data provided by you as long as is permitted or stated by law. You have the right to see all data we have stored about you as a person. For more information on data protection, please see our privacy policy.
The General Terms and Conditions in association with the GRANDWINNERS Loyalty-Program and guest club are covered separately and can be found at www.grandcasinobaden.ch/grandwinners.
2. Registration of the player account
Registration ("player account") via the www.jackpots.ch website is necessary to play for real money on jackpots.ch. jackpots.ch reserves the right to reject the opening of a customer account without stating reasons for doing so.
All mandatory fields in our registration form must be completed truthfully in accordance with an official identity document, particularly your first name, surname, date of birth, nationality, gender, residential address (c/o addresses are accepted if a residence confirmation is available), as well as a valid email address and mobile phone number. By completing the registration, you confirm that all the data you provide are true.
The following documents are accepted as official identification, provided they are still valid and are issued in Latin characters: Passports and identity cards that entitle the holder to cross the border, driver's licenses, diplomatic identity cards, Swiss foreigner's identity cards (B, C, Ci, L), Swiss legitimation identity cards for employees of the federal government, cantons and municipalities (Art. 49 paragraph 2 of the Gambling Ordinance). The identity papers must include a photo and show at least the last name, first name and date of birth.

F-ID and blue passport are not accepted and jackpots.ch reserves the right to refuse registration to persons with these IDs. Before completing the registration process, you must define in your player account the daily net loss in Swiss francs that can be incurred. In the player account you have the possibility to set further limits to the possible daily, weekly or monthly deposits or losses. The defined maximum value can be changed in the player account at any time, whereby a decrease becomes effective immediately and an increase only after 24 hours.
You undertake to provide only complete and truthful information regarding your person for the duration of this agreement and the business relationship with us and to inform us immediately of any changes in such data. In the event of any changes that render you ineligible to play at Swiss online-casinos, and such changes are not reported in a timely manner, losses may not be reimbursed and winnings may not be paid out in accordance with Art. 52 paragraph 4 of the Gambling Ordinance.
During the registration proces, your specified address of residence or domicile is compared. For this purpose, we transmit the required personal data (first and last name as well as address data) to an information center (CRIF AG, Riesbachstrasse 61, 8008 Zurich). We will also check whether you are not listed in the register of banned players. You expressly agree to these procedures.
During the registration process you have to choose a username and password for your later login on the website. The user name should not allow any conclusions to be drawn about your identity, as it is public and therefore also visible to third parties. It is your sole responsibility to keep your access data safe and not to pass it on to third parties. jackpots.ch is not responsible for any misuse of your access data by third parties and the resulting consequences, should third parties gain access to your data. Furthermore, jackpots.ch reserves the right to block your account and to withhold existing credit balances in the event that a third party uses your customer account or if there is any suspicion in this regard. If you do not find your access data, please contact the support of jackpots.ch ([email protected]").
3. Provisional opening of a player account
A provisional player account is opened after registration. To complete opening, you must submit a copy of an official identification document within 30 days and if the residential address cannot be verified by the information center - corresponding proof of address (copy of an electricity bill, TV or Internet invoice, or a bank statement) must also be provided. These documents can either be sent via the upload feature in the customer account, by email ([email protected]"), or by post.
As long as the player account has not been definitively opened, then your transfers may not exceed CHF 1'000.- in total and your winnings may not be paid out pursuant to Art. 52 of the Gambling Ordinance. If the necessary documents required to verify the information provided have not been sent within 30 days, jackpots.ch is obliged to render the player account inactive pursuant to Art. 52 of the Gambling Ordinance.
4. Game credits, deposits and payouts
You can find all the information you need to deposit money into your player account in the Deposit menu item. You can use any of the payment methods displayed to make a deposit. The payment methods may be changed from time to time by jackpots.ch. Authorisation is carried out if a credit or debit card is used to make deposits. The deposit is credited to your customer account upon approval and authorisation. If approval or authorisation is not granted by the card issuer, no credit will be issued to your customer account. Only credit cards linked to a bank account can be used for regulatory reasons. jackpots.ch may request identification documents or other details when a deposit is being made.
Credit balances in your customer account do not bear interest. jackpots.ch does not grant credits and does not allow a customer account to become overdrawn.
You may only deposit money to your player account to which you or a person disclosed by you is the beneficial owner (Art. 4 AMLA). The beneficial owner is the person who has a right to the money used for wagering on jackpots.ch or to any winnings, and who can factually or legally decide on the use of this money.
You may not deposit money into your player account that you know or must assume originates from criminal or illegal activities, or deposit it with a means of payment that you are not authorized to dispose of. In case of violation, jackpots.ch is entitled and obliged to take the measures provided for in the legislation against money laundering.
At the request of jackpots.ch, you undertake to disclose the beneficial owner, detailed information and documentation on and the origin of payment transactions in connection with your player account (AMLO-SFGB). Jackpots.ch must verify the identity in order to ensure that it knows who the beneficial owner is (Art. 4 para. 1 AMLA). Jackpots.ch periodically checks the required records to ensure that they are up to date and updates them if need be (Art. 7 para. 1bis AMLA).
Pursuant to Article 7 para. 1 AMLO-SFGB, the casino must obtain a written declaration from the player stating who the beneficial owner is if:
it knows that the player is not identical with that person or it has doubts about this;
the player carries out transactions which lead to identification in accordance with Article 3 or which must be registered in accordance with Article 10 AMLO-SFGB;
the assets that the player brings in obviously exceed his or her financial capacity, or
the contact with the player gives rise to the identification of other unusual behavior.
The right of jackpots.ch to report the facts to the competent authorities (especially in the case of deliberate false statements) is reserved.
Jackpots.ch may refuse a payment transaction (deposit/withdrawal) if there is a suspicion of fraudulent intent or the payment transaction otherwise violates the law.
Payouts may only be made to a Swiss bank or postal account in your name pursuant to Art. 50 of the Gambling Ordinance. Payouts to credit cards or Revolut accounts are excluded. jackpots.ch may request identification documents or other details when a payout is being made.
All winnings from online participation in casino games above an amount of CHF 1,038,300 are subject to withholding tax. jackpots.ch is therefore obliged to deduct the corresponding tax portion before issuing the remaining winnings to the player. In case of a win of this amount, we will contact you directly and inform you about the further procedure.
5. Inactive player account
A player account is considered to be inactive if it is not used for 6 consecutive months. jackpots.ch will contact you if your account becomes inactive.
If you do not respond, jackpots.ch will automatically transferafter 24 months the remaining sum (except any bonuses) to the payment account registrered in the player's account. If this is not possible due to missing or incorrect account details and jackpots.ch cannot contact you, then after a further period of 24 months jackpots.ch is obliged to transfer the remaining balance to the AHV social security fund (Art. 51 of the Gambling Ordinance). Any claims against jackpots.ch then expire completely.
6. Closing your customer account
You can close your player account at any time. Simply send us an email at [email protected]" to let us know.
jackpots.ch can also close a player account against the will of the player,
if the requirements under section 2 are not (or no longer) met;
if your player account has remained inactive for more than two years, whereby the reason for the inactivity can also be an exclusion from the games;
if there is a reasonable ground to suspect that you are abusing the gaming platform, attempting to influence the proper play of the game, e.g. by using bots or other malware, or otherwise exploiting a bug in the game;
if there is a reasonable ground to suspect that you are involved in money laundering, financing of terrorism or the like, or that the funds deposited by you are of criminal origin or originate from a criminal organization.
jackpots.ch will inform you in advance of the closure of your player account and inform you of the associated consequences. In the event of deletion of the player account, you are prohibited from registering another account on the gaming platform under a different identity.
7. Responsible gambling
jackpots.ch aims to provide a positive, entertaining gaming experience. We provide various tools on our website to help you control or restrict your own gaming behaviour. You can access information about your gaming behavior (stakes, winnings, net result) on your player account at any time. jackpots.ch also contains a self-test to assess your own gambling behavior, instructions on how to apply for a gambling ban, contact details for the social protection officer at Grand Casino Baden AG, and information on gambling addiction counseling centers.
We are legally obliged to issue a block from gaming if there is a suspicion that someone is insolvent, does not handle financial obligations, or plays with stakes which are disproportional relative to income and wealth. This block applies across the whole of Switzerland. It applies to all licensed casino games within casinos and on the Internet. It also applies to online lotteries, sports betting, and skill-based games, as well as all games determined by inter-cantonal authorities. Self-exclusion is noted in a register which applies across the whole of Switzerland.
To fulfil obligations in this respect, jackpots.ch analyses your transactions and usage data, and, if necessary, checks your creditworthiness or requests an extract from a debt enforcement register. To do so, jackpots.ch passes on the personal data required for a credit assessment (first name, surname, date of birth, and address data) to a credit agency. CRIF AG, Riesbachstrasse 61, 8008 Zürich, assesses creditworthiness on the basis of mathematical and statistical processes. You can request to see the information CRIF AG has stored about you at any time.
8. Exit from the game and exclusion from the games
8.1 Temporary exit from the game
At any time you have the option to temporarily, i. e. for a maximum period of 6 months, exit from the game (for one or more categories such as Blackjack, Roulette, Baccarat, Slots). After the expiry of the specified period of time, the temporary exit from the game will be automatically lifted. An early termination of a temporary exit from the game is only possible if a justified request is submitted and the exclusion requirements pursuant to Art. 80 BGS are not met.
8.2 Exclusion from the games
You can request at any time, via the website or your player account, that jackpots.ch exclude you voluntarily from the games.
jackpots.ch imposes an exclusion from the games even against your will when:
you may be addicted to gambling or overindebted, you may not meet your financial obligations, or may gambling in disproportion to your income and wealth;
there is reasonable suspicion that you are abusing the gaming platform, for example by using bots or other malware to try to influence the games or otherwise by taking advantage of a flaw in the game;
there is reasonable suspicion that you are involved in money laundering, the financing of terrorism or the like or that the funds deposited by you are of criminal origin or originate from a criminal organization. jackpots.ch may block your customer account and withhold your existing balance as soon as there is a suspicion of money laundering. For certain transactions, we are required by the Ordinance of the Swiss Federal Gaming Board (SFGB) on the Due Diligence of Casinos to Combat Money Laundering and Terrorist Financing to request further information from you. Until the legally required information and documents are provided, the player account may remain blocked.
If necessary, jackpots.ch will inform the law enforcement authorities and/or file a report with the Money Laundering Reporting Office Switzerland (MROS).
jackpots.ch also reserves the right to exclude you from the games if you violate these GTC.
We reserve the right to close your player account in accordance with section 7.
jackpots.ch will notify you of the exclusion from the games in writing.
The exclusion from the games is recorded in a register. The lastname and first name, the date of birth, the nationality, the type of and reason for the exclusion and its date are entered in the register. The entries in the register can be consulted by all Swiss casinos.
8.3 Lifting of the gaming block
The gexclusion from the games ordered by jackpots.ch will be lifted upon request if the reason for the exclusion from gambling no longer exists. When requesting to lift the exclusion from gambling, an interview is held with a specialist or specialized service recognized by the canton. If the player fails to attend the interview, part of the costs will be invoiced. A voluntary exclusion from the games can only be lifted at the request of the player and at the earliest after 3 months from the start of the exclusion.
9. Bonus rules
Bonus funds (bonuses) is money that can be credited to a player account in connection with promotions (for example, when registering or when depositing credit). The conditions for granting, using or redeeming a bonus are defined in these bonus rules. However, there are also bonuses whose rules are not described in these bonus rules, but which are described on the website at the time they are granted or for the particular games. It is clearly stated which rules apply to which bonuses.
Bonuses are used as bets in the games offered on the website. Before the bonus credit is claimed, you will automatically play existing bets with real money. If you have bonus credit, all winnings that exceed the real money balance at the start of the game session will be automatically converted into bonuses. Please note that bonus money cannot be used in games that have a progressive jackpot ( you can find these games here ).
Bonuses are converted into real money when the relevant playthrough requirement is met. The playthrough requirement specifies how much real money and/or bonus money must be wagered in order to convert the bonus money into real money. You can see the current playthrough requirement for each bonus in your account. The wagering requirement for converting bonus credit into real money* is generally as follows:
Slot games 30
RNG table games 300
Live games 300
*For special promotions, the playthrough amount may differ from the values shown here. In this case, it is explicitly indicated in the specific bonus. However, the ratio between slot machine and table game bets of 100% to 10% will always remain the same.
Take, for example, a bonus credit worth CHF 5. If it is wagered on slot machines, every Swiss franc must be wagered 30 times before the bonus is played through and can be paid out. This means that you must place bets amounting to CHF 150.- (30 x CHF 5.-) to realize your bonus.
The default bonus playthrough deadline is one month. In the event of a deviation from this period, this will be noted in details of the specific promotion. jackpots.ch reserves the right to withhold or cancel bonus credit if the bonus credit offered has not been used within the stated period from the time of receipt.
You have the option of withdrawing the real money balance in your account at any time. However, you must first cancel any bonuses for which the playthrough requirements have not yet been met.
10. General gaming rules
It is only possible to start playing when you are registered with jackpots.ch and there is a sufficient balance on your account. A game manual is available for all individual games. Our customer service team will gladly provide further information regarding game manuals. It is your responsibility to check the specific rules of our games.
If the connection is lost whilst a game is in progress, then this game is stored on the game server. The result is shown in the status of the player account and any winnings are credited to the player account. No new games are started, and no further stakes are taken after stoppage of play.
In case of a software error or a functional issue with the random number generator (RNG), the current game is null and void.
If jackpots.ch credits an incorrect amount to your player account, then you are obliged to inform us of the error as promptly as possible and to reimburse us the incorrect credit.
You are solely responsible for any taxes paid on your winnings as well as for following other financial and legal requirements. In case of winnings over CHF 1 million, we are obliged to retain withholding tax and to pass this on to the Swiss federal tax authorities.
11. Data protection
jackpots.ch complies with the provisions of the Swiss Federal Data Protection Act (DPA) and the European Union's General Data Protection Regulation (GDPR) when collecting and processing player data. In addition, since 2019 jackpots.ch has been the first Swiss casino to be certified according to ISO 27001 (international standard for information security).
By using the website, you agree to receive information from jackpots.ch. You can change the communication preferences in your account at any time. Please note that from time to time we need to send you important information (such as in case of account inactivity, extended identification requirements, communications related to the social concept, to combating money laundering, or changes to the terms and conditions) from which you cannot unsubscribe. The use of personal data is covered in the data privacy statement. The data privacy statement is an integral and binding part of these GTC.
12. Guarantee
jackpots.ch provides the services carefully and professionally in the light of its operating resources and foreseeable requirements. You are aware that jackpots.ch provides all services via the Internet or via the use of communication networks. Temporary disturbances or interruptions to the services provided by jackpots.ch may arise due to technical difficulties, operational errors, as well as interruption or disturbance of communications networks and also through failure of IT infrastructure, telephone lines, or other parts of the infrastructure required to provide the service. As a result, jackpots.ch does not guarantee that its services are available and free of errors at all times.
jackpots.ch secures its systems against viruses. However, a virus attack can never be completely ruled out. In addition, it can happen that unauthorised third-parties send emails using the name of jackpots.ch without its consent, which contain, for example, viruses or spyware or link to web contents containing viruses or spyware. jackpots.ch has no influence over such matters. jackpots.ch therefore does not accept any liability in this regard.
13. Liability
jackpots.ch is only liable for direct damage caused by gross negligence or intent and which is the responsibility of jackpots.ch. Any further liability is excluded - to the extent permitted by law.
Liability is expressly excluded for slight negligence as well as for indirect or consequential damages. Consequential damages include, in particular, loss of profit, damage to reputation and loss of data due to disruptions or temporary interruptions in the availability of the website's services as well as due to transmission errors and incorrect price or service information. The liability of jackpots.ch for third-party content that refers to the website or to which the website refers is also excluded.
14. Intellectual property
The website and all content accessible through it are protected by copyright and are the sole and complete property of jackpots.ch, unless otherwise specified. The contents may contain information on the rights of protection and use of third parties, which the user must observe. The reproduction (in whole or in part), distribution, transmission (electronically or by other means), modification, linking or use of the contents for public or commercial purposes is prohibited without the prior written consent of jackpots.ch.
15. Version / Amendments
Our GTC are published in several languages for information purposes and for ease of orientation. However, if there are discrepancies between these GTC in other languages compared to the German version, then the German version remains binding for both contractual parties.
jackpots.ch reserves the right to make changes to the GTC at any time and therefore also to change the agreement between yourself and jackpots.ch. Changes to the GTC will be announced in an appropriate form. Legally binding is the current version of the GTC at the time of use.
If you do not accept the changes, then you can contact our customer support team and request closure of your account at any time. Changes to our GTC will come into force immediately after publication on www.jackpots.ch. It is your responsibility to check our GTC and to make yourself aware of the specific rules of our games.
16. Transfer
jackpots.ch reserves the right to legally assign or otherwise transfer this Agreement. You may not assign or otherwise transfer this Agreement.
17. Final provisions
Swiss law is applicable to all legal relationships, to the exclusion of the Federal Act on Private International Law (PILA) and to the exclusion of the United Nations Convention on Contracts for the International Sale of Goods (Vienna Sales Convention).
The place of performance for all services provided by jackpots.ch is Baden, Canton Aargau (Switzerland).
In the event of legal disputes between the player and jackpots.ch, Baden, Canton Aargau (Switzerland) shall be the exclusive place of jurisdiction. jackpots.ch additionally reserves the right to assert its rights at the player's place of residence.
State: January 2023 (version 1.6)