Symbol hunt –
slot tournaments with Elk Studios

Starting now, you can become a symbol hunter every Tuesday and Saturday from noon and take part in our free slot tournament in the following games. Hunt symbols and win up to CHF 100.- in real money. Let the hunt begin!
When will the slot tournaments take place?
Every Tuesday and Saturday from 12h noon. They last 24 hours and thus end on Wednesday or Sunday at 11:59h.
In which game can I hunt the symbols this week?
What can I win?
In addition to the standard winnings, which are automatically paid out in games, you can win the following real-money prizes depending on your ranking in the leaderboard: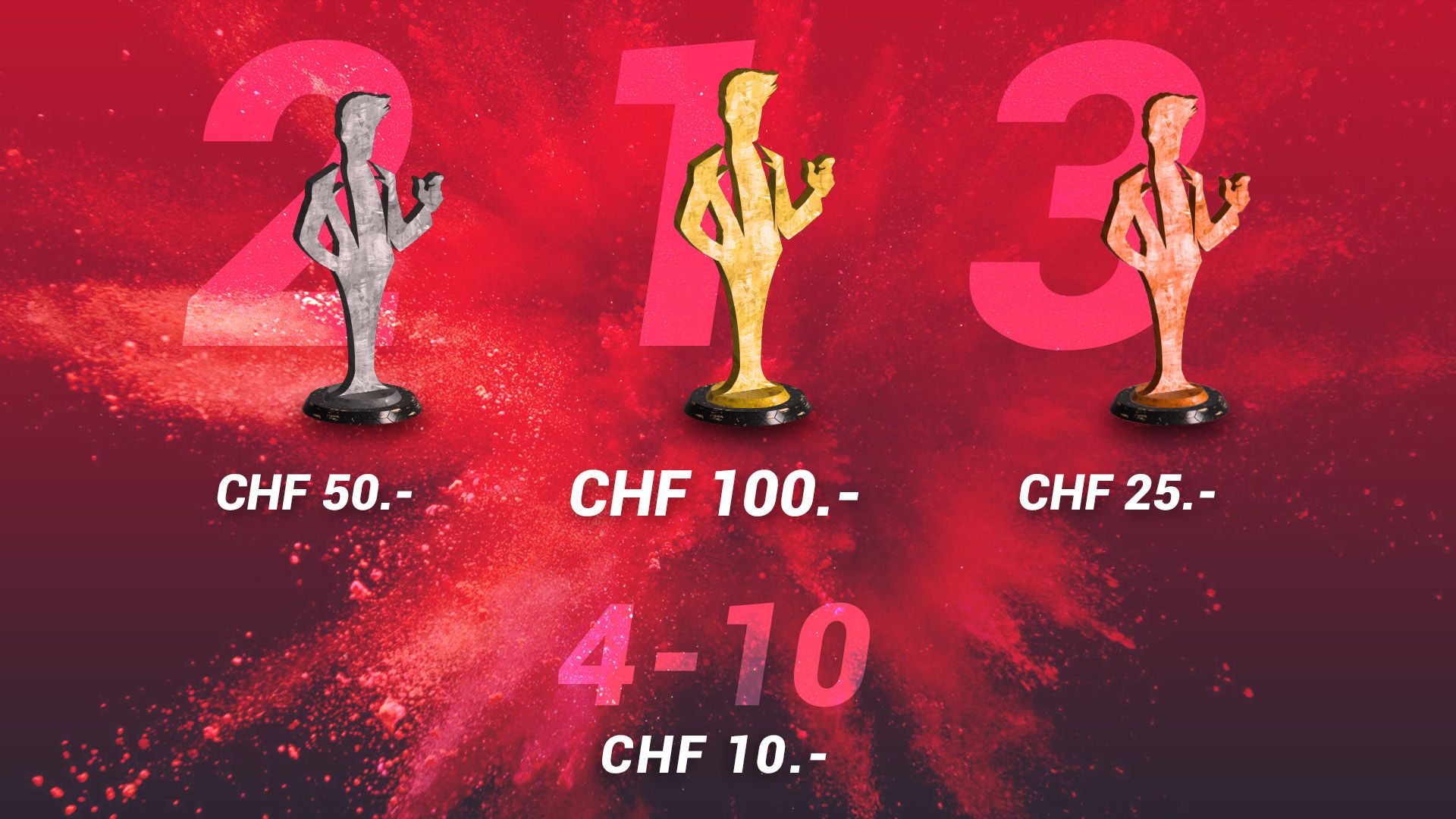 The real money will be credited to your player account after the tournament. The credit is made before 17h on the respective day.
How can I enter?
Participating in the tournament is easy:
During the tournament period, open one of the games listed above and select your symbol hunter name. This is also shown to other players in the leaderboard.
You can then take part in the tournament with a total of 100 spins and any bet you want.
The points of your collected symbols are listed in the leaderboard, and if you are in the top ten hunters, you win.
Further Terms and Conditions of Participation
To enter, you must have a verified player account on jackpots.ch.
During the tournament period, you can only take part in the tournament once with a maximum of 100 spins. You'll then return to normal game mode. Of course, you are also free to play fewer than 100 rounds. But since you then have fewer rounds to collect symbols, this also reduces your chances of landing on the podium and getting a prize.
Only real money bets count towards participation in the tournament. Bonus bets or freespins do not count towards the score and cannot be used to collect symbols.
Your spins bet does not affect the frequency of the symbols. Even with the lowest bet, you have the same chances of collecting symbols. Only the points of your collected symbols are counted in the rankings. The rating of the individual symbols can be found in the tournament description in the game itself.