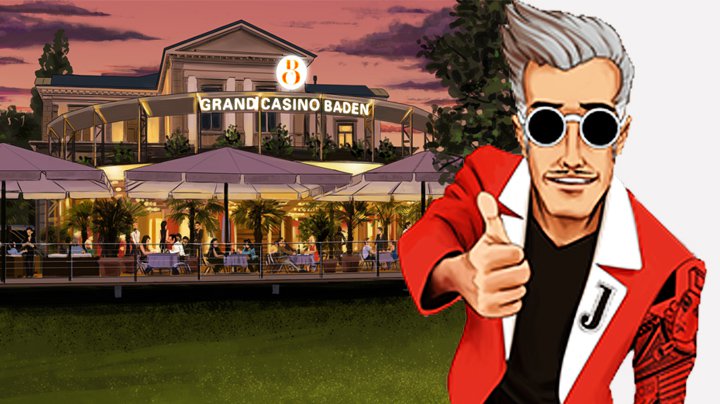 About us
Entertainment on an international level
The Grand Casino Baden has become an integral part of the Swiss casino landscape. With its international entertainment offering, which combines games, entertainment, gastronomy and events under one roof, the "House Of Entertainment" is one of the most attractive casinos in Switzerland today.
The first legal online casino in Switzerland
In July 2019, Grand Casino Baden launched "jackpots.ch", the first legal online casino in Switzerland. The specially developed platform along with the regulatory data recording system (safe) are the result of a collaboration between the Grand Casino Baden and the international game and platform developer Gamanza. Against the background of this cooperation, the Grand Casino Baden has acquired a stake in the Gamanza Group, whose headquarters have since been relocated to Baden, Switzerland. With the newly acquired technological partner and the use of the latest software technology, a high degree of flexibility in development and thus rapid adaptation to a constantly changing market is achieved.
Security and fun
For the Grand Casino Baden and therefore also for jackpots.ch, security and data protection are the top priorities. A 2048-bit SSL certificate guarantees security when playing on the Internet and protects player data. In addition, Grand Casino Baden is certified as a company according to ISO 27001 and ISO 9001 standards and undergoes ongoing process optimization.
Responsible gaming is a major concern of the Grand Casino Baden and the online casino jackpots.ch, which is always taken very seriously. This means that all users can enjoy the gaming experience "carefree".
A team of experts and customer service staff will be happy to answer any questions you may have. Please do not hesitate to contact them if you have any questions or suggestions.
Grand Casino Baden AG
jackpots.ch
Haselstrasse 2
5400 Baden