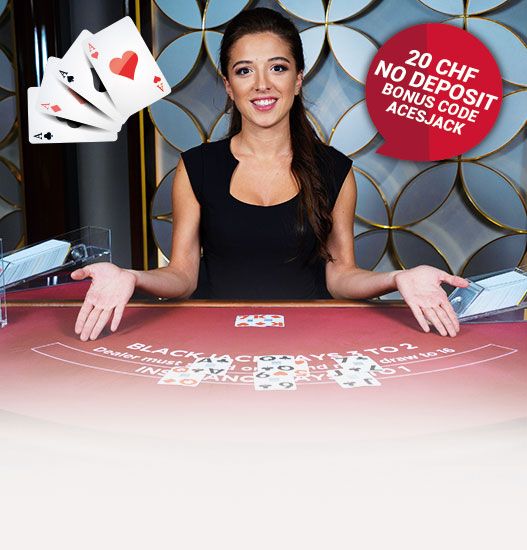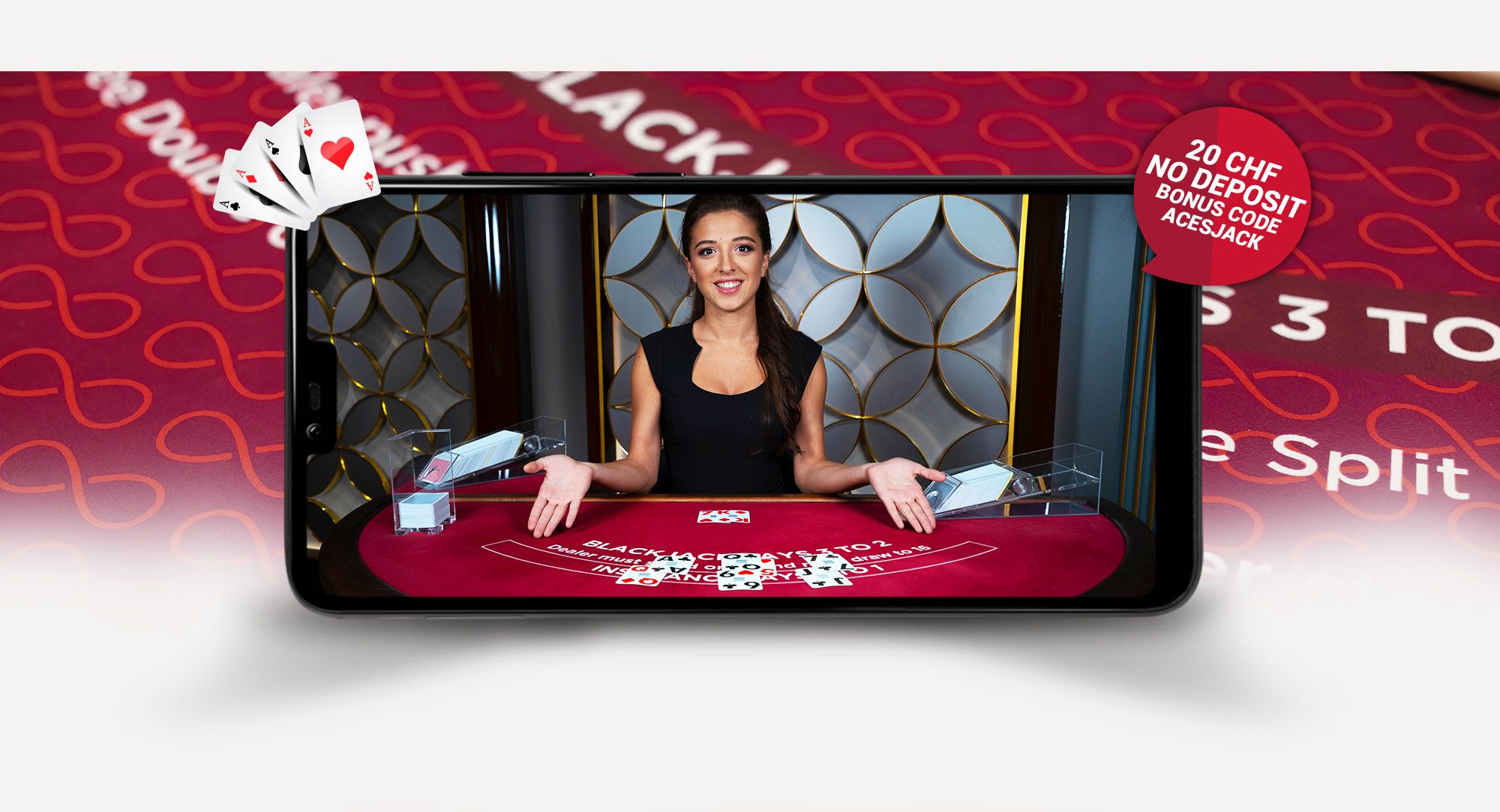 Blackjack
Blackjack in Swiss online casinos
The origins of blackjack, a popular card game that used to be known as 21, are largely unknown. Initial references to the game can be found in various 16th century texts by Spanish author Miguel de Cervantes.
When "21" was introduced to the USA, players won a bonus if they had "blackjack": the jack of clubs or spades with the ace of spades. The colour is no longer important today. Nowadays, the term blackjack refers to any combination of an ace and a card worth ten points.
You can now legally play blackjack in Switzerland at the licensed online casino jackpots.ch.
Try blackjack now!
Don't delay, register at jackpots.ch today. As well as the free demo version, you can also play blackjack with real cash. In addition, you can play with the croupier of your choice in the live casino.
Rules
In order to start successfully with Blackjack, you should be aware of the exact rules. Get an overview of the basic rules of Blackjack now, so that you can make the best decision in every moment of the game.
Strategies
The key to success lies in the strategies you follow. Learn the best strategies here and put them to good use right away!
Overview of the most important Blackjack strategies
Blackjack bonus offer
CHF 20.- NO DEPOSIT BONUS
Sign up on jackpots.ch now and use the bonus code "ACESJACK" to secure your CHF 20.- bonus credit. The bonus amount will be credited to the account after successful verification and is subject to the general bonus conditions according to our terms and regulations. The bonus code cannot be combined with other promotions and is only valid once for all new customers until 30 days upon registration.
UP TO CHF 1'111.- FIRST DEPOSIT BONUS
We double your first deposit and reward you with up to CHF 1'111.-! Register now on jackpots.ch and make your first deposit. The cash bonus will be credited to your user account within the next 24 hours. The bonus conditions according to the General Terms and Conditions apply.